Throughout much of January and February, the BBC has been running a documentary series about the Royal Navy called Empire of the Seas (for a snippet of the first episode, see below). The programmes show how the navy led to the development of the British fiscal-military system, leading to the formation of the Bank of England and the agricultural and industrial revolutions of the eighteenth and nineteenth centuries. The documentary also charts how these national institutions were then harnessed by the British government to project power across the world, allowing London to acquire the lion's share of global trade and amass the largest empire in world history.
It's fair to say that Britain's emergence as a maritime power radically transformed the country's geostrategic orientation and had profound implications for both its neighbours and distant lands alike. This chimes well with a remark by the Dutch-American geostrategist, Nicholas Spykman, during the 1930s. He said:
Their differing conceptions [. . .] of the conquest of space indicate one of the outstanding differences between land and sea powers. A sea power conquers a large space by leaping lightly from point to point, adjusting itself to existing political relationships wherever possible, and often not establishing its legal control until its factual domination has long been tacitly recognised. An expanding land power moves slowly and methodically forward, forced by the nature of its terrain to establish its control step by step and so preserve the mobility of its forces. Thus a land power thinks in terms of continuous surfaces surrounding a central point of control, whereas a sea power thinks in terms of points and connecting lines dominating an immense territory.
In short, maritime powers tend towards commerce and industry, and adopt a very light and versatile – but aggressive and expansionist – military footprint. They can draw off their financial resources during times of conflict and harness them for their geopolitical purposes, enabling them to overwhelm any opponent (who is often stronger) and bring his designs to nought. And this maritime predilection also tends towards constitutional government and democracy, in turn fostering a high degree of technological innovation and dynamism. Land powers, on the other hand, tend towards centralised government and authoritarian control. To defend their territorial holdings, they must maintain a large army rather than a navy, and use it defensively to hold on to what they have got. The sheer cost of this endeavour means that it has been – historically – an enormous burden on the economy and on the State. It also tends to hold back innovation and economic productivity.
In this respect, the elephant in the room is of course geography. Geography, to a large degree, determines whether or not a country can adopt a maritime or a continental footprint. The Netherlands was connected to the coast by an extensive network of rivers, which doubled up as a defensive system against the continental rear. Britain became a maritime power because it was a large and fertile island surrounded by the sea, and was threatened by continental incursions, which needed to be repulsed. And today's United States has a similar posture: it is flanked either side by the Atlantic and Pacific oceans, and with weaker neighbours to its north and south, it forms a natural citadel and an innate projector of power.
Russia and Germany, on the other hand, have traditionally been land powers. With relatively shorter coastlines than land borders, they have been forced to hold their own against consecutive alliances of sea and land powers bent on annexing their land. Russia, in particular, has only been able to maintain internal order by centralised authoritarian control and has long been in a geopolitical tug-of-war with both its continental and maritime neighbours. These struggles have often exerted massive pressure on the State and have caused immeasurable hardships for the Russian people, not only as the State became more autocratic to contain external and internal opposition, but also to mount a credible defence against hostile neighbours or distant sea powers with designs on Russian land. To cut a long story short: it's not good being a land power.
A SNIPPET OF EMPIRE OF THE SEAS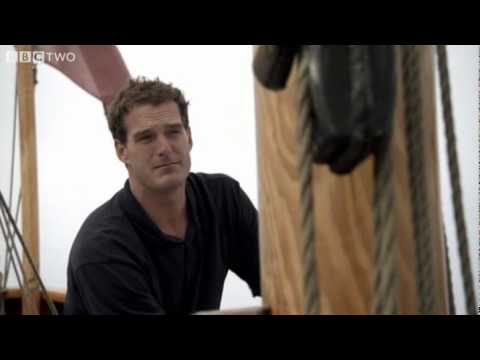 This brings us to the European Union, which, with the Treaty of Lisbon, is becoming an increasingly important world power. What approach should it adopt? Well, for many years it has concentrated on strategies of land power, expanding further and further to integrate more and more surrounding countries. This has reached such an extent that most of the European continent is now part of the same geopolitical order. But enlargement has probably run its course and there are few places left for Europeans to go.
Europeans must now invoke their maritime geography once again and look beyond Europe to concentrate on the wider world. The European Union needs to form an immensely powerful navy, which can be used to circulate maritime power around the Mediterranean Sea, the Red Sea, the Black Sea, Africa's Atlantic seaboard, and particularly the Indian Ocean. It is in these regions where future European Union military operations will take place, and it is these regions from where the greatest threats to European security are already beginning to come. This naval force would need a chain of naval stations to link together a durable maritime order, enabling European power to be projected rapidly into potential trouble spots, and to exert a calming influence over potential belligerents. This maritime posture should accelerate European commercial activity, enabling the continent to retain democratic government, while stimulating an outward-looking approach to world affairs, an outlook Europeans must sustain if they are to remain a major economic power.
Sea power has always been the foundation of European strength; it is the European Union's manifest destiny to maintain this tradition.
• This article was first published by Global Europe on 17th February 2010.